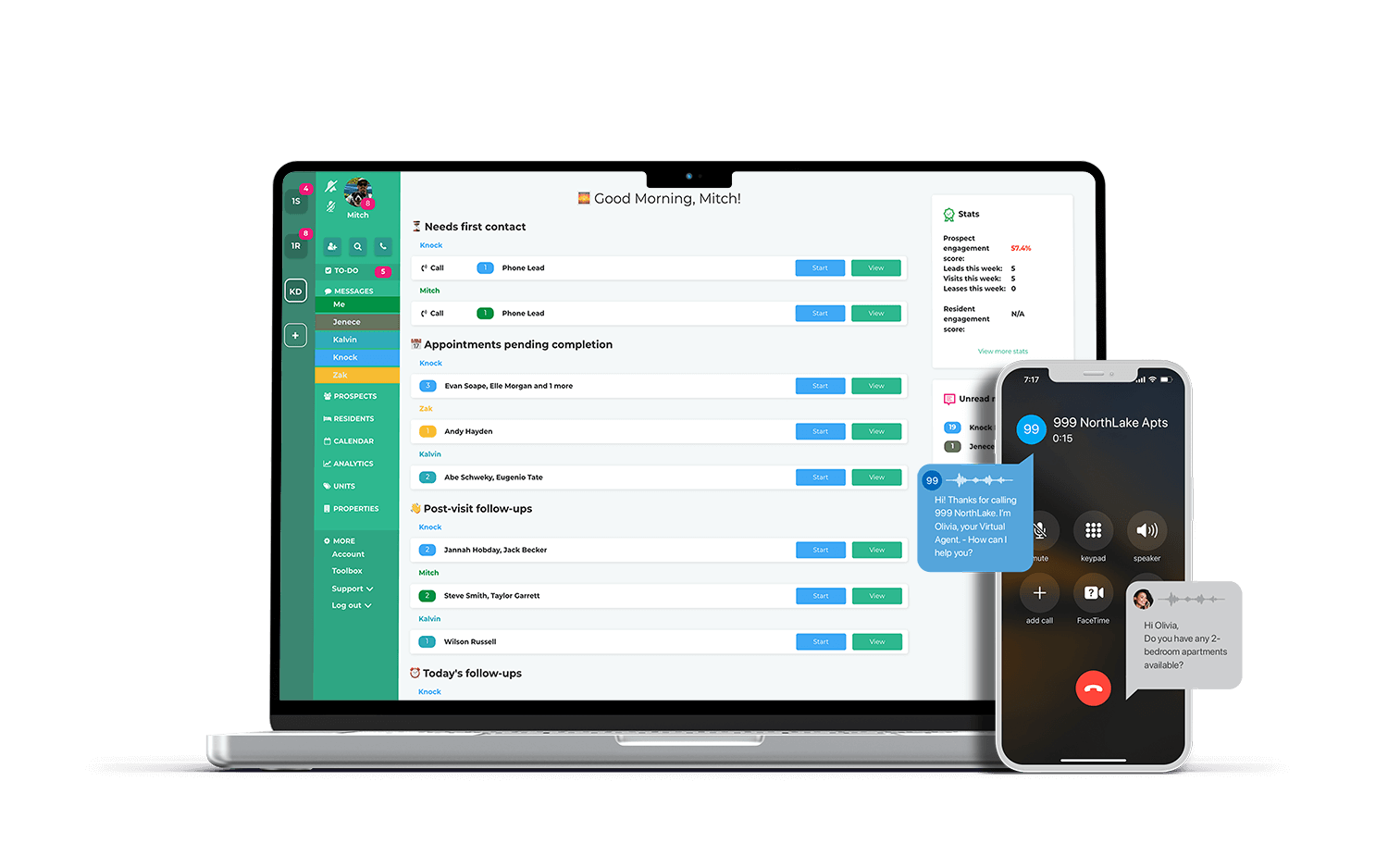 Use the power of AI for achieving speed to lead
Take leasing to another level with integrated AI features that create a robust and efficient leasing experience.
Convert more leads across voice and chat to scale leasing performance, saving your teams time and money by consolidating your tech stack with fully integrated AI agents.
AI Solutions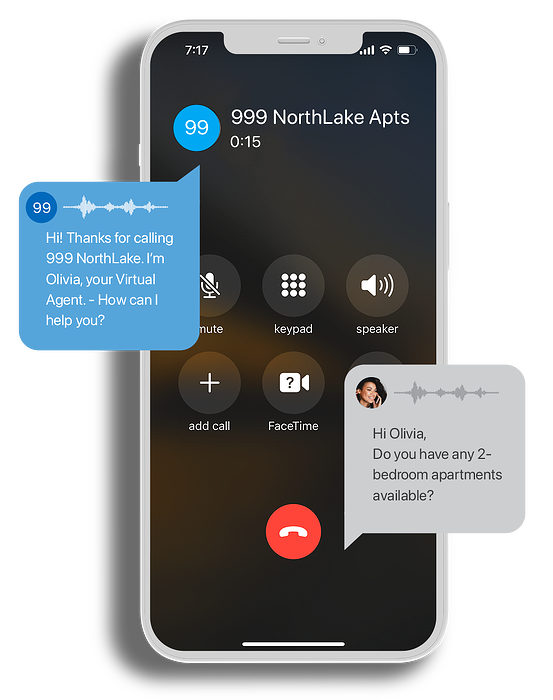 AI Voice
More than half of all prospects reach out by phone. But on average, stretched-thin teams miss 40% of those calls. Create a better leasing experience for prospects and significantly lighten the load for your teams with AI Voice.
AI Chat
You work hard to drive prospects to your website. AI Chat is a 24/7 leasing agent that provides prospects the information they need when they want it, allowing you to convert more website leads to tours.
"In just 60 days after AI Voice implementation, we saw drastically improved results, including a 251% increase in answered calls and prospect-to-lease conversions grow from 2.7% to 7.8% at one property and from 5.3% to 9% at another!"
– Faith Aids, Chief Innovation Officer, RedPeak