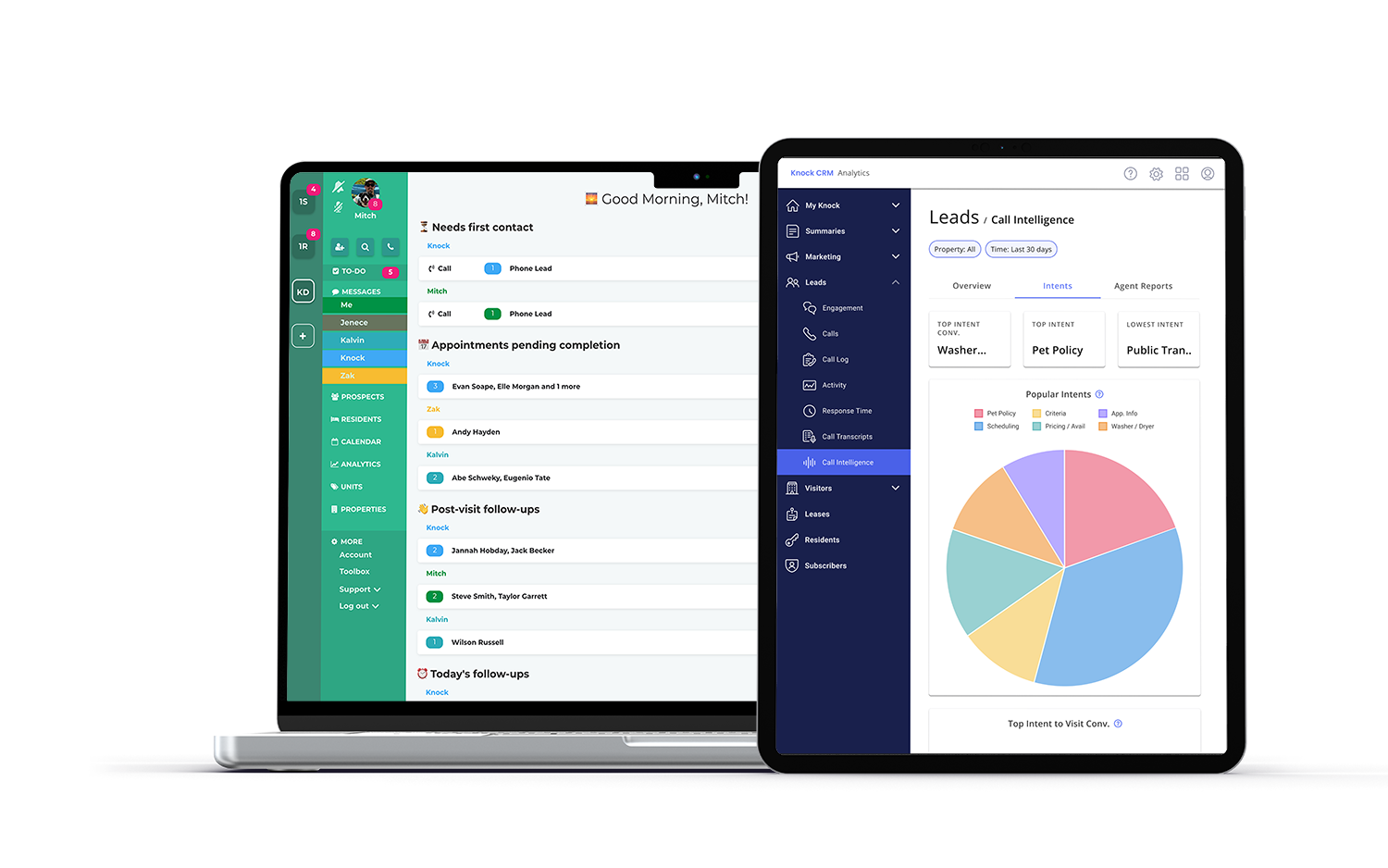 Gain new insights that power your portfolio to new heights
Introducing one-of-a-kind reporting that provides unique insights into your portfolio's performance.
Tap into additional real-time data sources and combine with other sources to craft more complex stories and reporting for stakeholders across your organization. APIs also allow you to build apps customized to your portfolio.
Advanced Analytics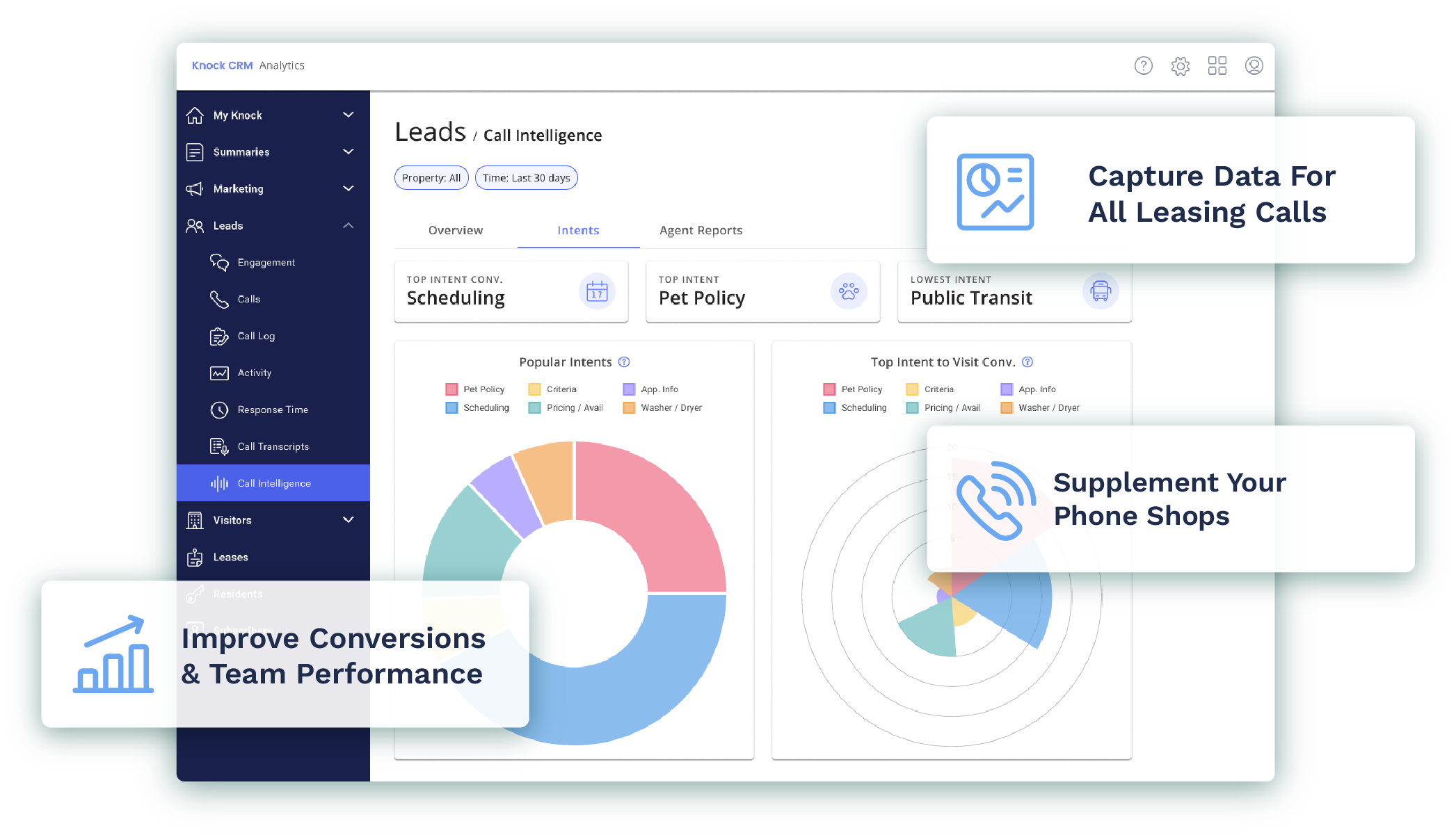 Call Intelligence
Elevate agent performance by supplementing "secret" phone shops and reducing the need to manually sift through call recordings, and gain a complete view of your teams' call performance — all while saving time and money.
Leverage always-on qualitative insights into your teams' phone performance in near real-time.
Utilize Call Intelligence reporting to discover what prospects want, and leverage those intents to optimize your marketing strategy and better support value-add projects (not to mention gain an advantage over the competition).
Ensure data and insights are updated immediately — providing you with the most accurate prospect information — thanks to full integration with Knock CRM.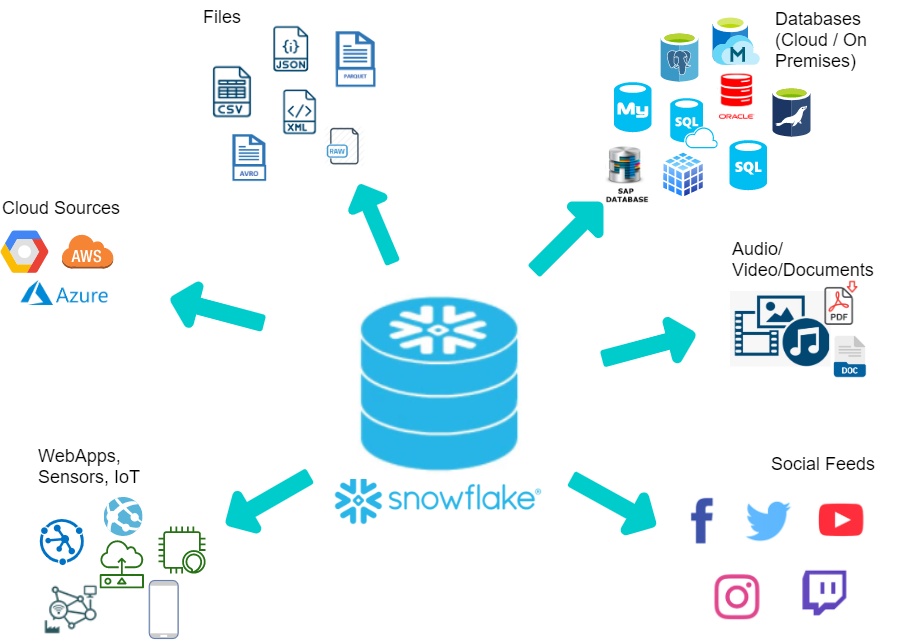 Data Cloud
The insights your organization needs are right at your fingertips with Data Cloud. Easily access business-critical data and gather deeper insights that are customized to your portfolio to drive more effective and informed decisions. You can even integrate Data Cloud to your business intelligence tool of choice.