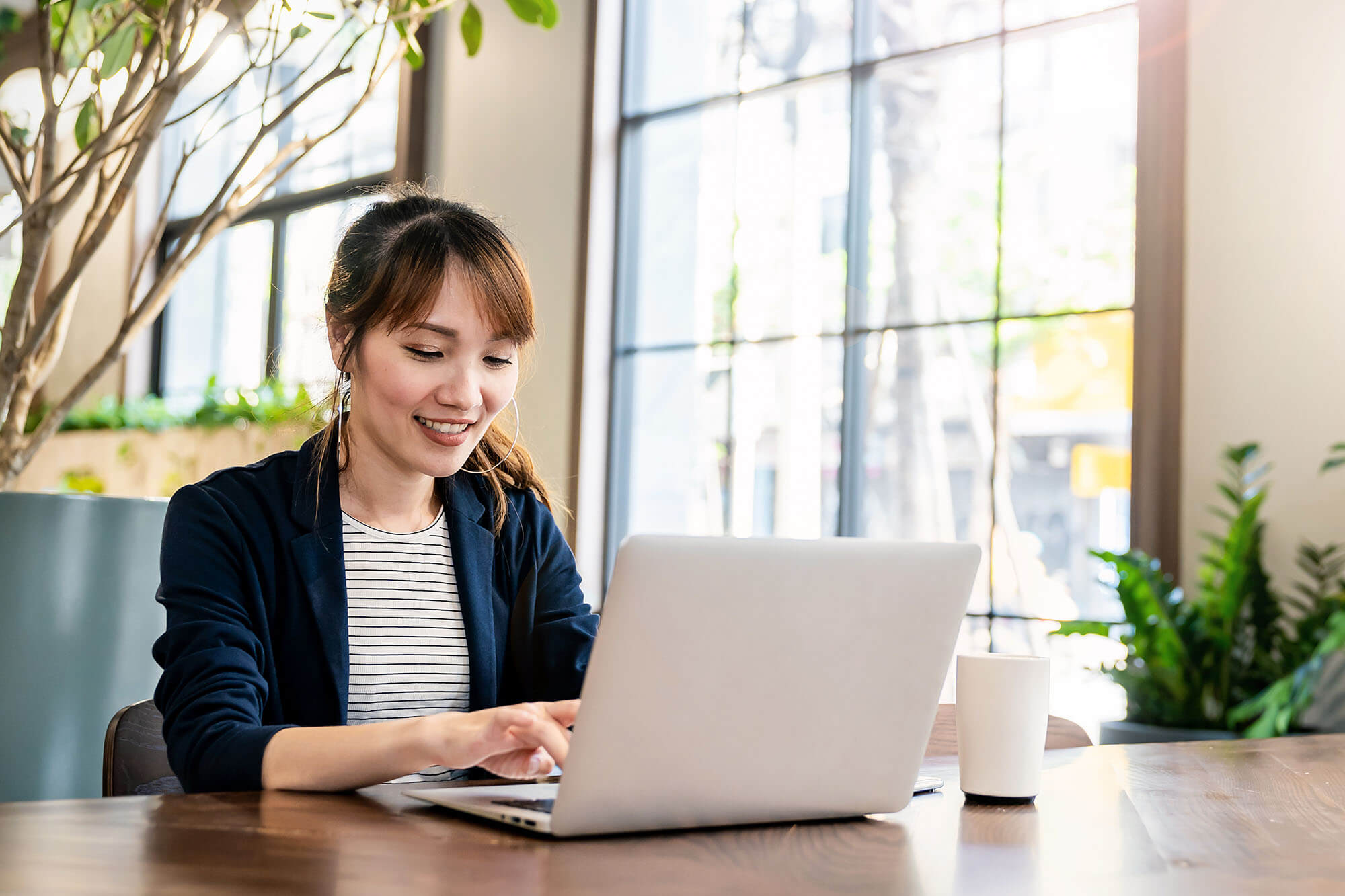 Achiever
Must-have CRM features to help crush your leasing goals and drive agent performance.
Achiever includes our award-winning Knock CRM as well as key automation features like self-scheduling and Knockbot, saving your onsite teams time while improving leasing outcomes.
What's Included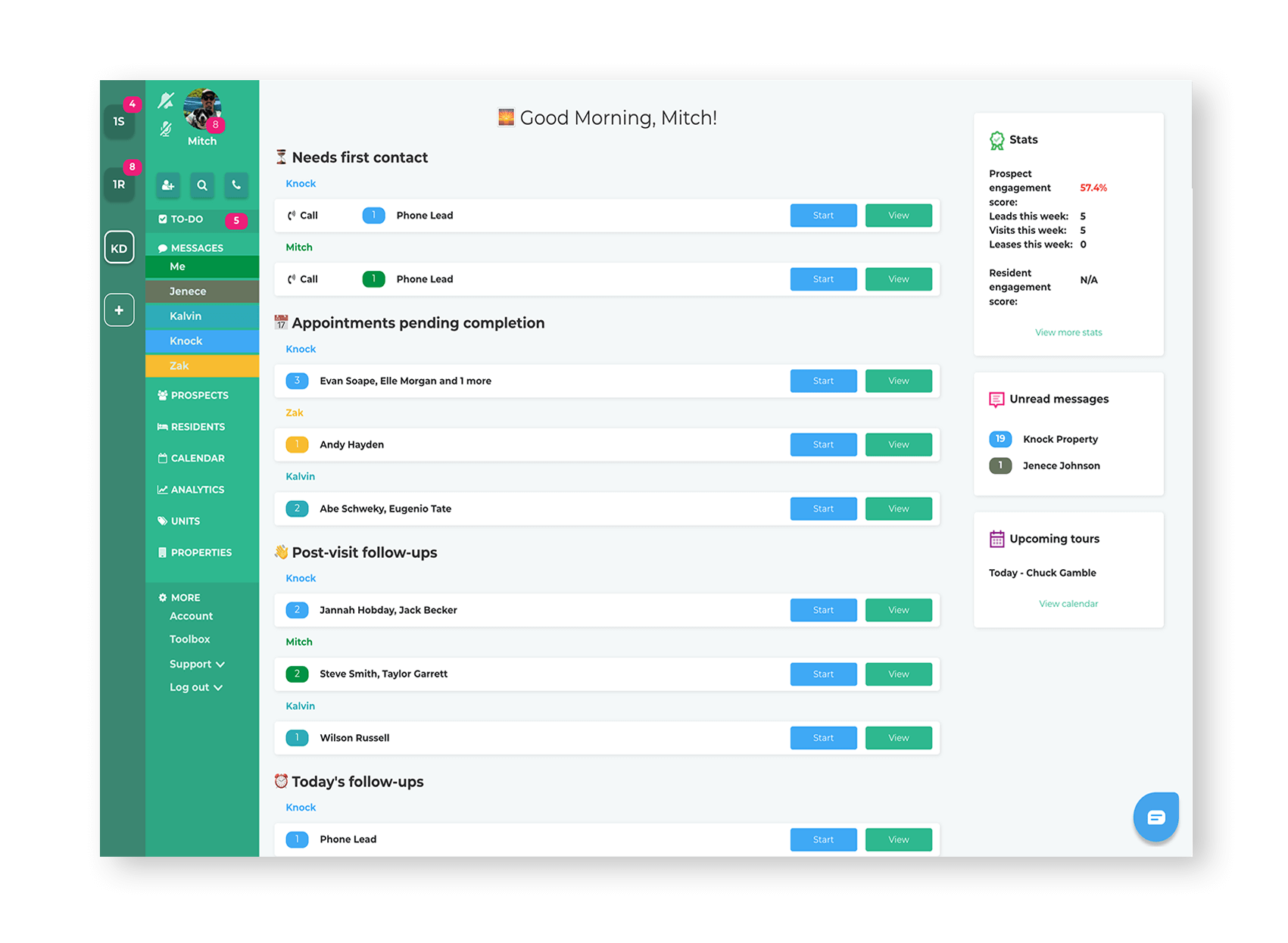 Knock CRM
From automation to centralization to an integrated Voice App, Knock CRM has what you need to provide a seamless customer experience and improve leasing team performance.
Learn More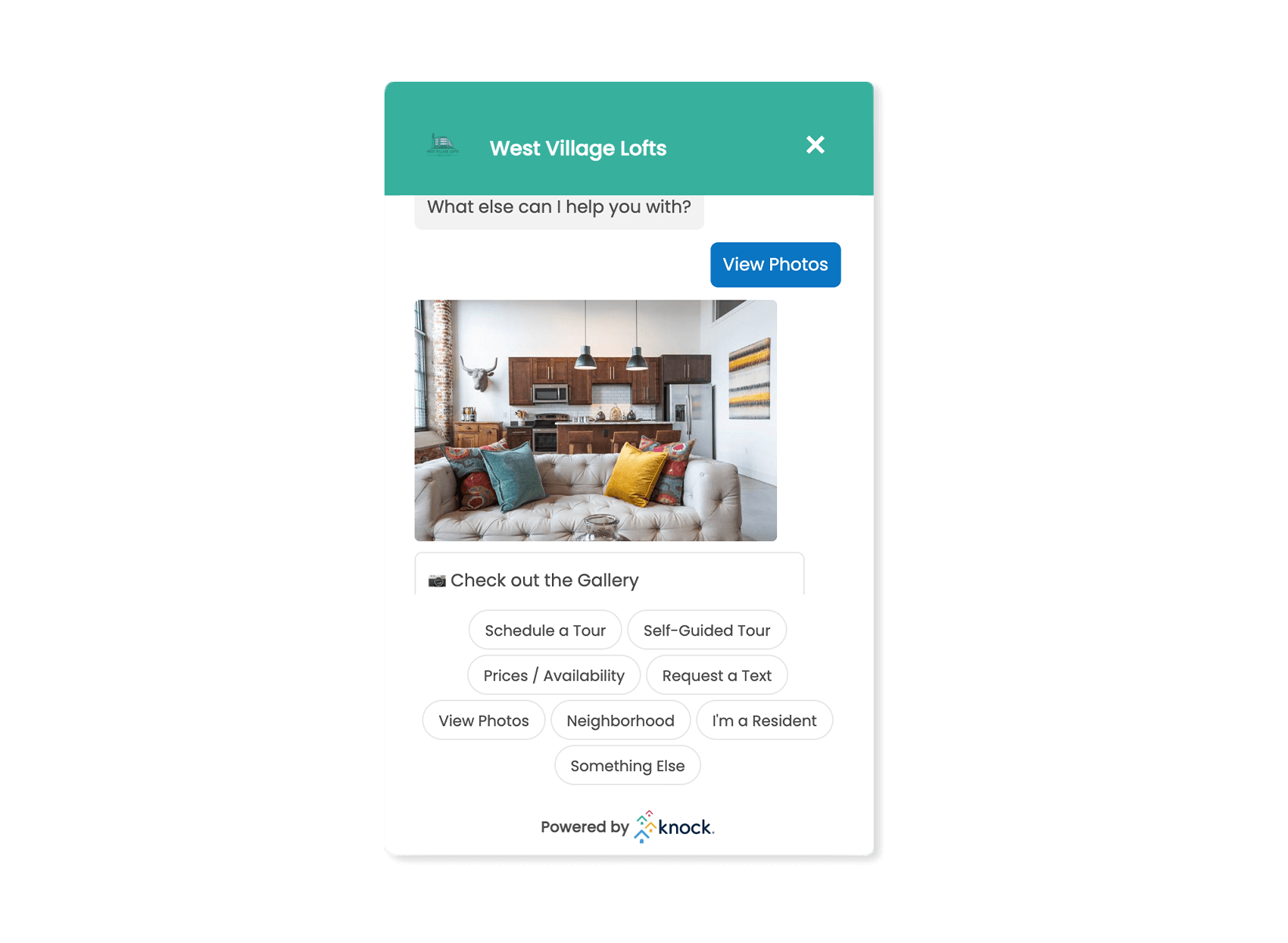 Knockbot
Knockbot gives prospects the information they want, when they need it — including a prompt to schedule a tour — and gives leasing teams more time to focus on prospects further down the leasing journey.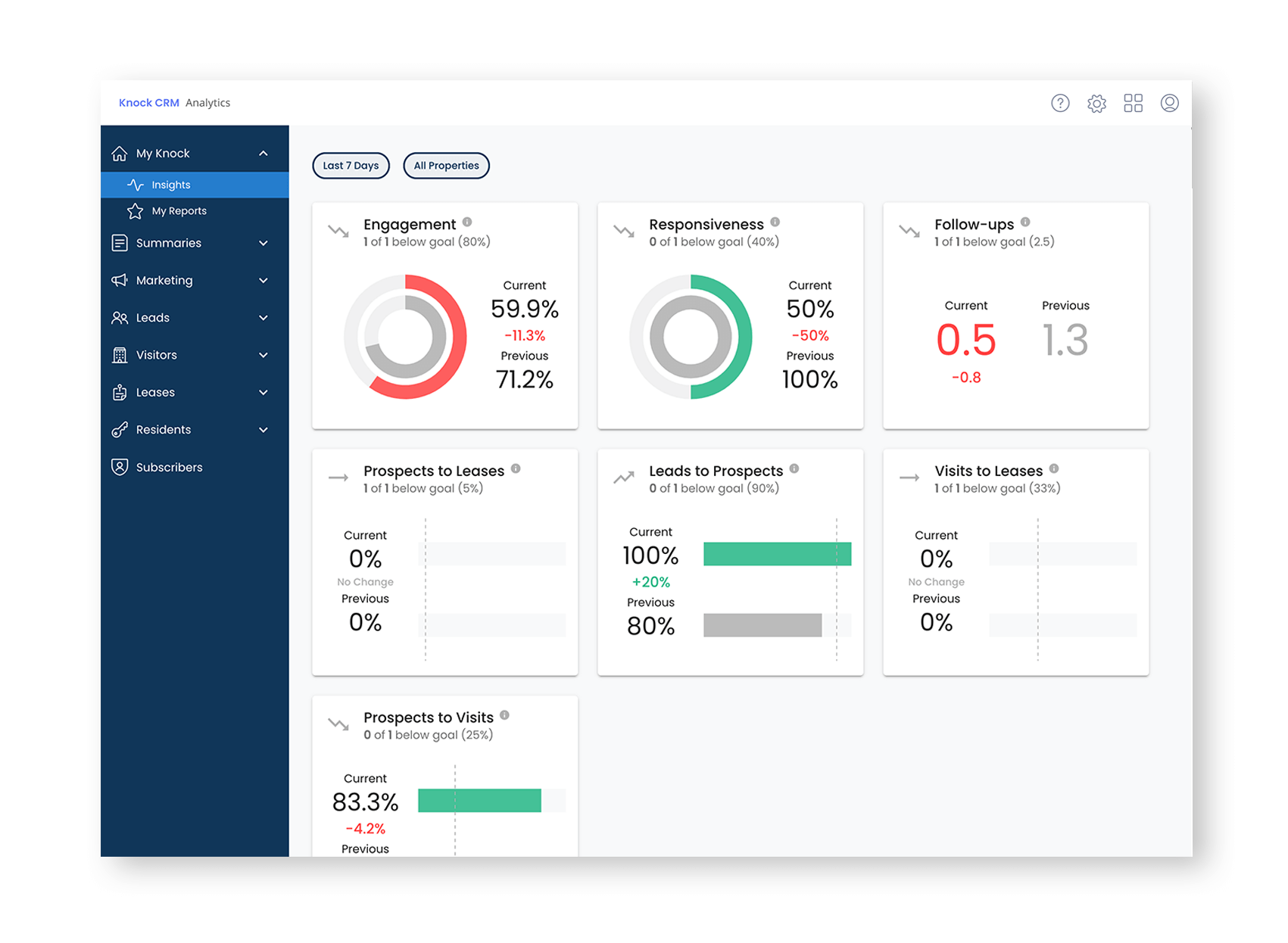 Insights & Analytics
Whether you need to lower your cost-per-lease, reallocate budgets, or eliminate ad channels, our Insights & Analytics dashboards provide the numbers you need to spend with confidence and make the most of your budget.