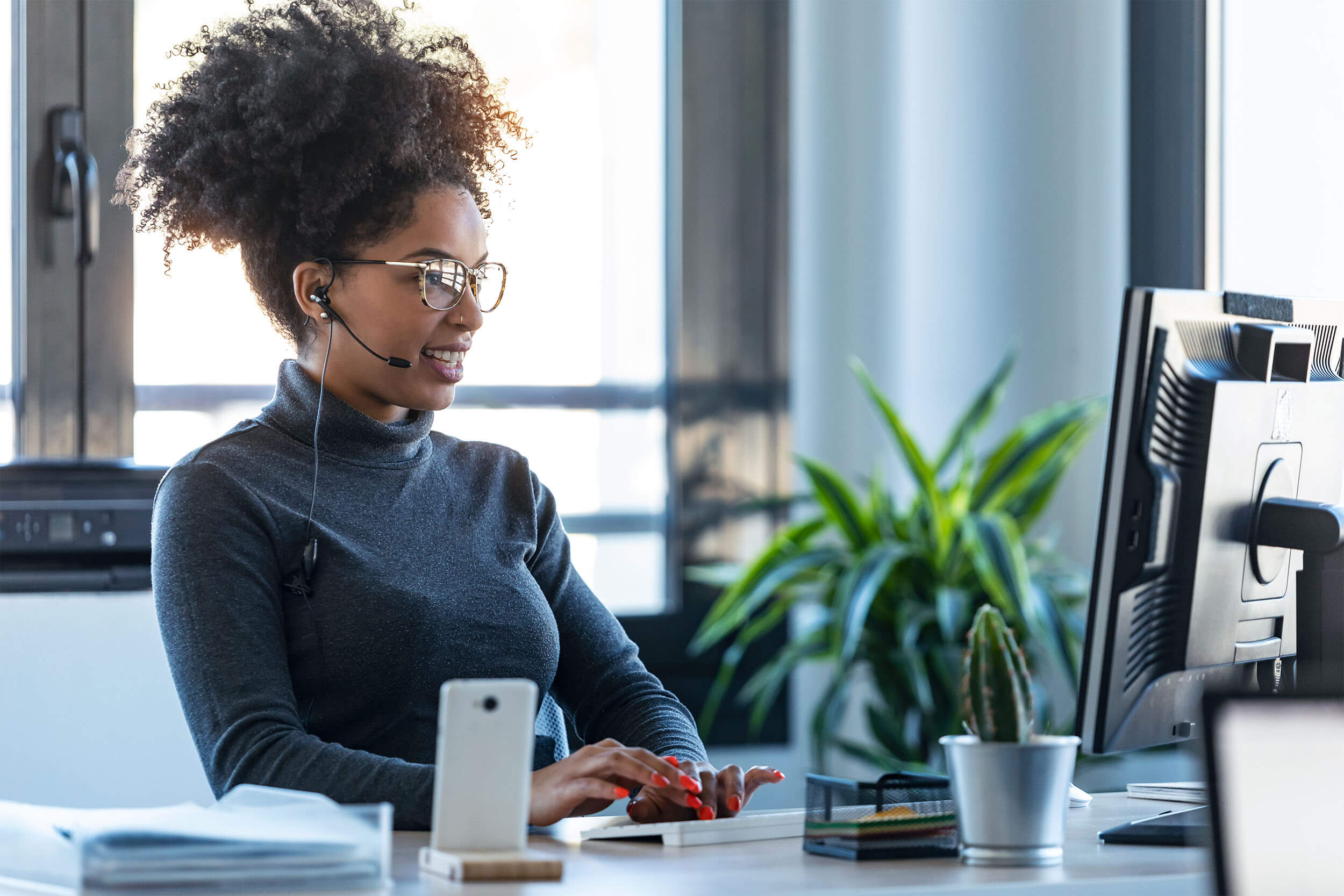 Three Product Plans, Three Levels Of Leasing Excellence
Make your leasing operations faster, smarter, and more efficient with Knock®. Whether you're looking for a CRM that onsite teams actually enjoy using, AI features to kick prospect communications into high gear, or a full suite of advanced leasing, AI, and analytics tools, we have a solution that fits your business needs — along with the flexibility to grow with you as those needs change.
Who Is Knock For?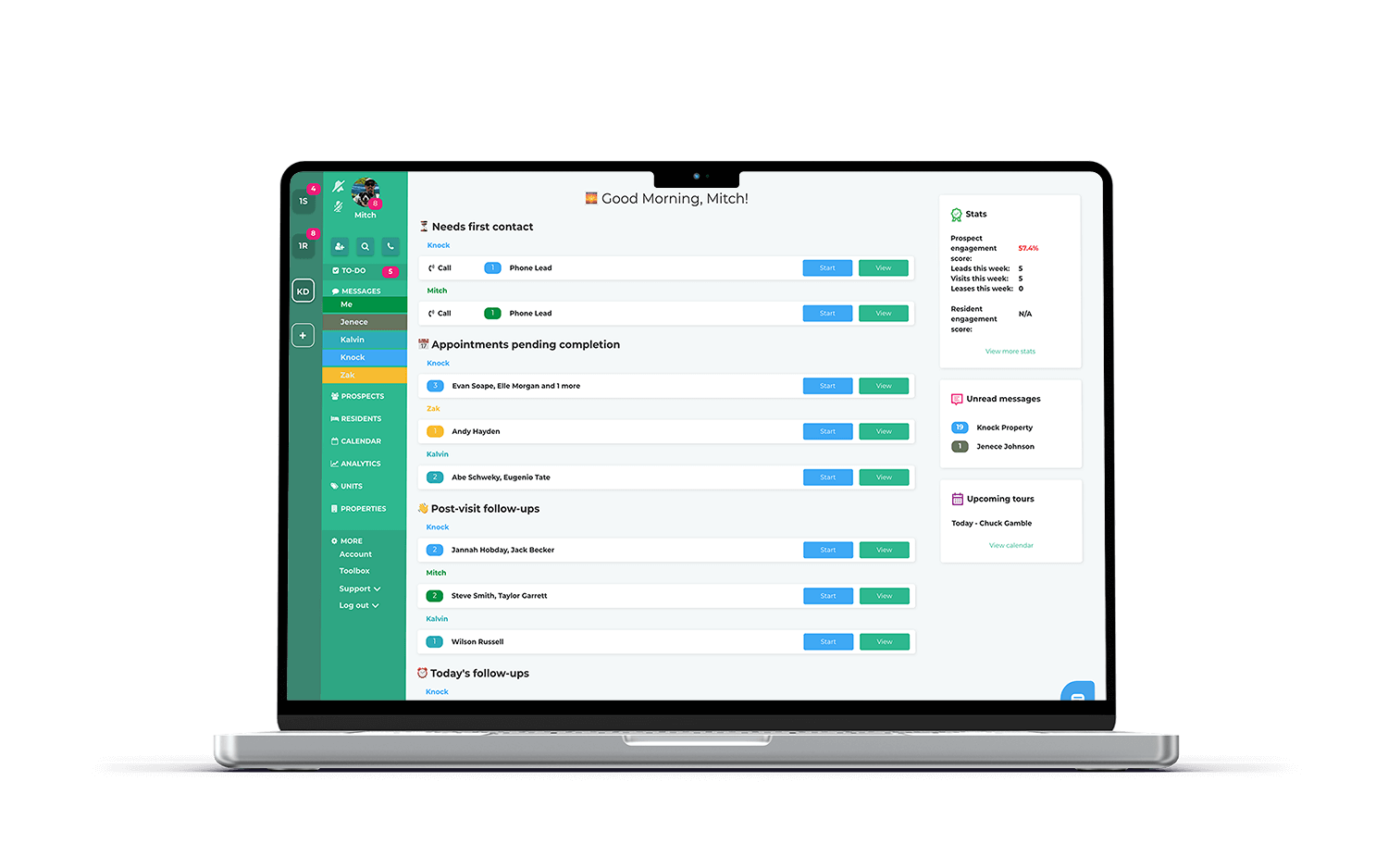 Achiever
Achiever includes our award-winning CRM as well as key automation features like self-scheduling and Knockbot, saving your onsite teams time while improving leasing outcomes.
Award-Winning Knock CRM
Best-in-Class Customer Support
Knockbot
Voice App
ILS Self-Scheduling
Integrations
Centralized Referrals
Insights & Analytics
Resident Communications
Resident Renewals
Email Tracking
Call Tracking
Call Recording
SMS
Single Sign-On
More Info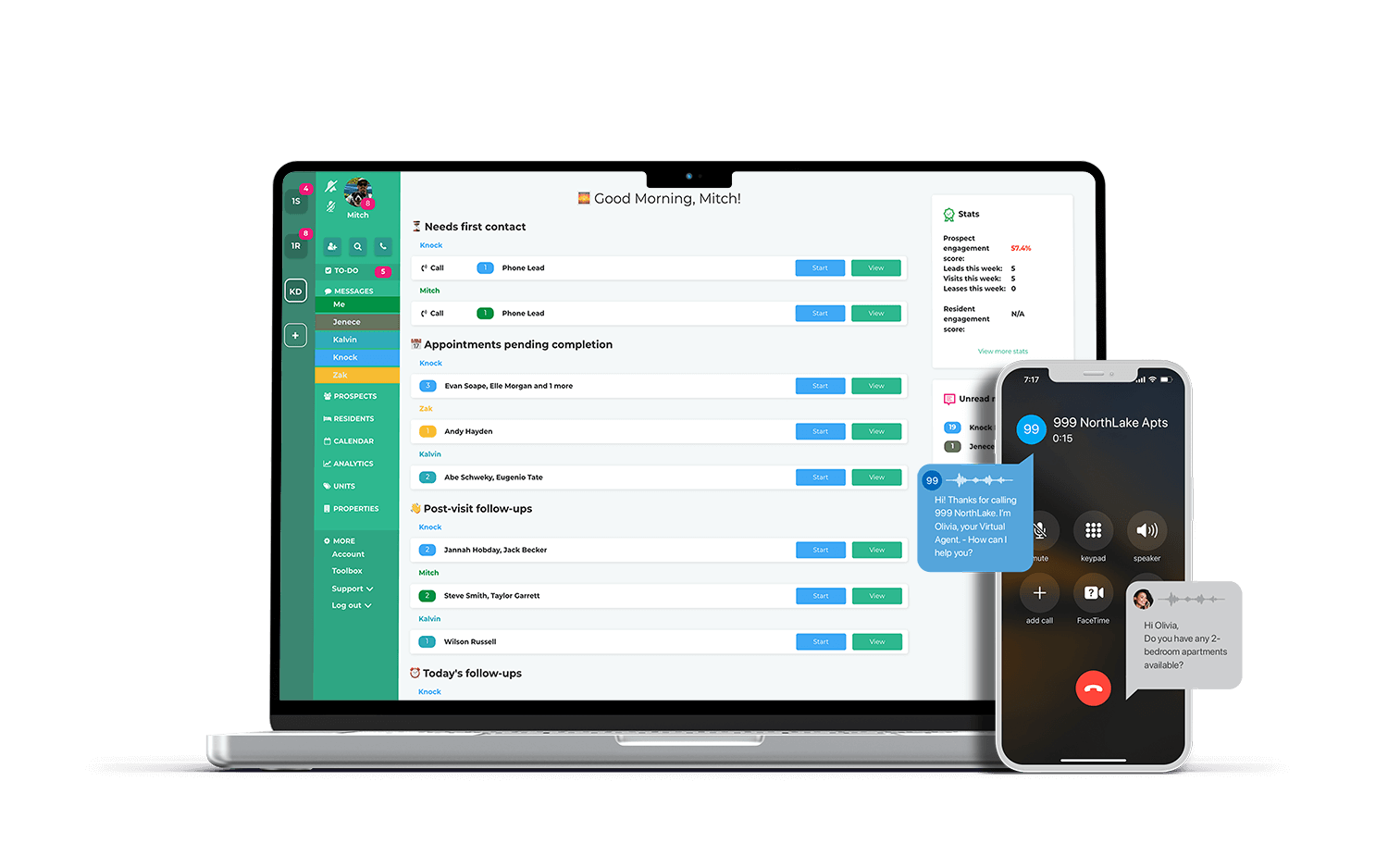 Innovator
Innovator takes leasing to another level with AI and advanced analytics features, creating a robust onsite experience.
Everything in Achiever, PLUS:
AI Voice
Insights & Analytics with Benchmarking
Call Recording with Transcripts
More Info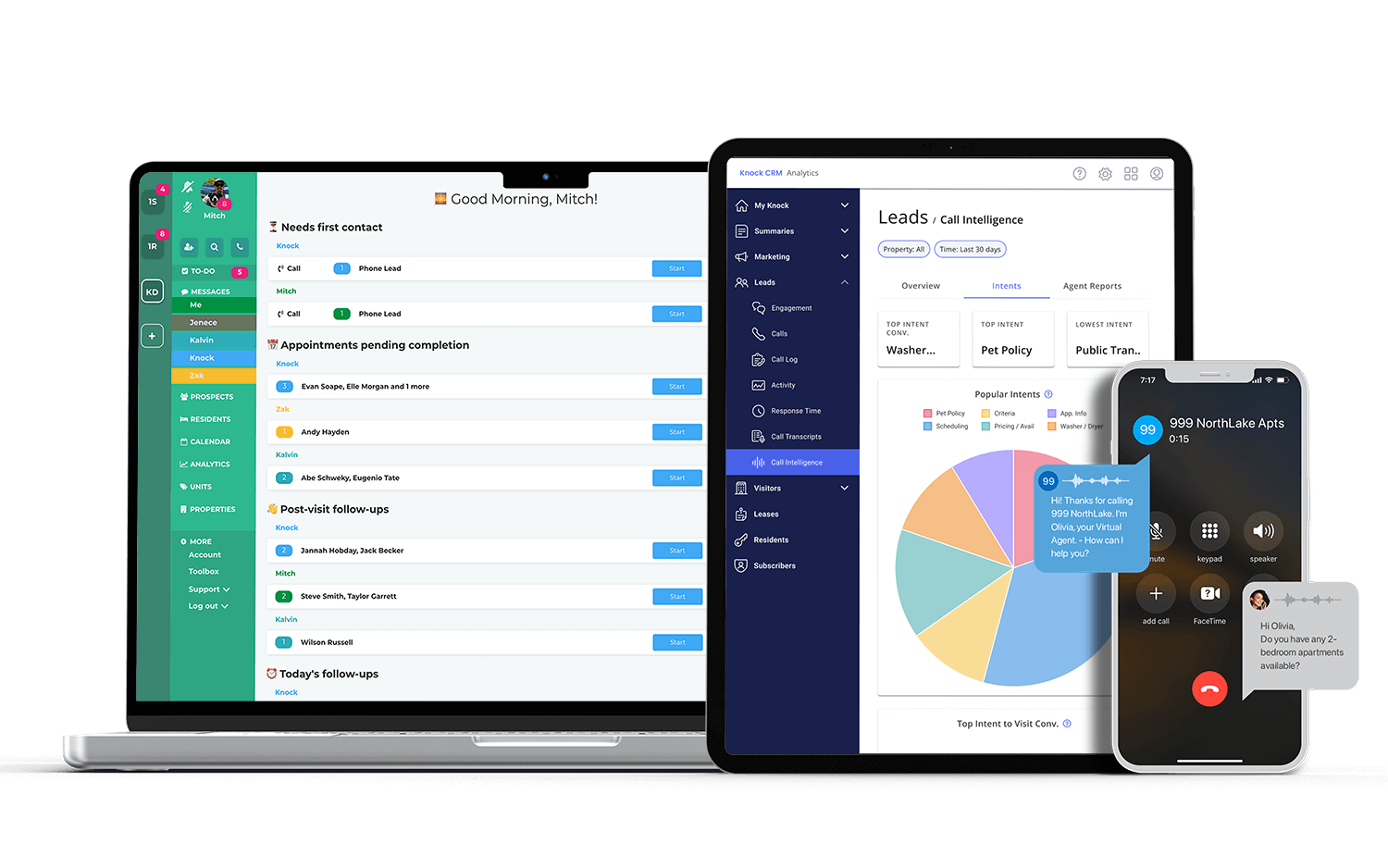 Trendsetter
Trendsetter is our most powerful plan, with a full suite of AI features that will transform your leasing operations and make your company an industry leader.
Everything in Innovator, PLUS:
Call Recording with Call Intelligence
Insights & Analytics with Forecasting
Data Cloud
Developer Platform
AI SMS
AI Knockbot
AI Email

(Coming Soon)
More Info
| | | | |
| --- | --- | --- | --- |
| Award-Winning CRM | ✅ | ✅ | ✅ |
| Best-in-Class Customer Support | ✅ | ✅ | ✅ |
| Knockbot | ✅ | ✅ | +AI |
| ILS Self-Scheduling | ✅ | ✅ | ✅ |
| Centralized Referrals | ✅ | ✅ | ✅ |
| Voice App | ✅ | ✅ | ✅ |
| Resident Communications | ✅ | ✅ | ✅ |
| Resident Renewals | ✅ | ✅ | ✅ |
| Integrations | ✅ | ✅ | ✅ |
| Email Tracking | ✅ | ✅ | ✅ |
| Call Tracking | ✅ | ✅ | ✅ |
| SMS | ✅ | ✅ | ✅ |
| Single Sign-On | ✅ | ✅ | ✅ |
| Insights & Analytics | ✅ | +Benchmarking | +Forecasting |
| Call Recording | ✅ | +Transcripts | +Call Intelligence |
| AI Voice | | ✅ | ✅ |
| AI SMS | | | ✅ |
| AI Email | | | Coming Soon |
| Data Cloud | | | ✅ |
| Developer Platform | | | ✅ |